Foot traffic to web traffic: How Five Guys pivoted to meet surging online orders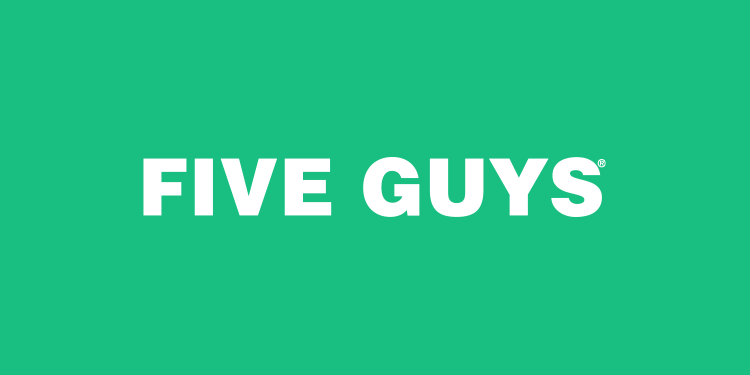 This year has been a major upheaval for retailers worldwide, prompting many in-store experiences to swiftly move online. But what happens when a retailer's foot traffic suddenly hits its website? Learn more about how Five Guys JV tackled this challenge using Queue-it's virtual waiting room.
Challenge
Five Guys restaurants in the United Kingdom have three main sales channels: in-store, delivery, and click-and-collect. Before the pandemic hit, online channels were only a small portion of the business. However, during lockdown most restaurants were forced to shut down in-store foot traffic. Even as restaurants were permitted to reopen, they were only opened to allow customers to collect online orders. This meant that all of Five Guys' foot traffic essentially moved to its online channels, and this created challenges for the site's infrastructure when hungry diners decided to order simultaneously.


"The website was only designed to handle a small volume of traffic, and with all our transactions and customers being pushed to the website, it began to exceed the capacity it was designed to handle … We needed a tactical solution in the short-term. Because the worst experience you can give in the ecommerce world is to have the website crash."
William Day, IT Director, Five Guys Europe


Solution
With foot traffic almost entirely online, Five Guys began experiencing slowness and downtime up to several hours every weekend during peak sales on Friday and Saturday evenings. To maintain their website through traffic peaks and provide a better customer experience, Five Guys needed a better solution. After a particularly tough Friday evening, the Five Guys team contacted Queue-it Saturday morning to ask if the virtual waiting room could be set up for that very evening. The two companies quickly mobilized to implement the solution on Five Guys' website, including Five Guys' personal branding in process. 


"It was in the nick of time that we switched the virtual waiting room on, and it served its purpose absolutely perfectly … It allowed us to keep sales we would otherwise have lost if the website wasn't available."
William Day, IT Director, Five Guys Europe

Results
As Five Guys was working on its long-term infrastructure transition, Queue-it was able to effectively support the company in the meantime. The waiting room ran continuously for weeks on 24/7 visitor peak protection, only triggered when visitors exceeded website capacity. Five Guys also appreciated Queue-it's administrative platform, including its dashboard, real-time metrics, and historical views going back to the day the company switched the waiting room on. For both organizations, it was a perfectly timed match. 


"I really felt like Queue-it was trying to help me as a customer and I felt there was real emotional investment on their behalf as well … There was a mission accomplished feeling. It really felt like we were part of a team that had come together in one day and went through the rollercoaster of the day. I felt like we bonded through that journey."
William Day, IT Director, Five Guys Europe


About Five Guys 
Five Guys is an American fast casual restaurant founded by the Murrell family in Arlington County, Virginia in 1986. Five Guys currently has over 1,500 locations open worldwide (including 155 locations in the United Kingdom, France, Spain, and Germany).