Build-a-Bear Workshop does the impawsible: "record-setting" online sales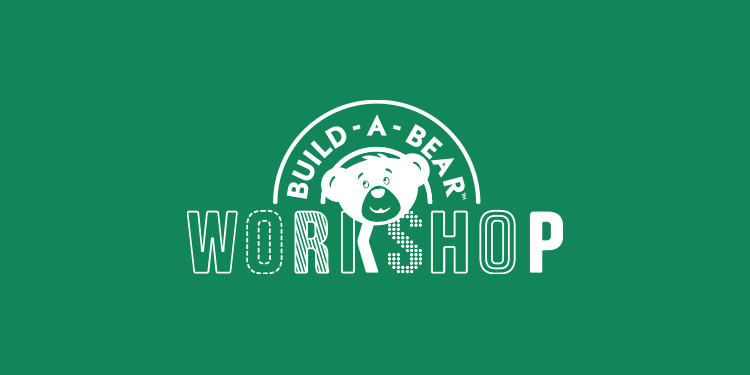 "The Most Fun You'll Ever Make" – that's the motto behind the iconic global retailer, Build-A-Bear Workshop, which offers guests the opportunity to make personalized stuffed animals, including adding smells, sounds and outfits. In addition to its in-store interactive hands-on experience, the organization has built up a rapidly growing ecommerce presence – creating both opportunities and challenges along the way.
Challenge
While the company's business has been historically driven by families and their children, over a quarter of its products are now targeted towards teens and adults, as a result of Build-A-Bear collaborating with high-profile partners to produce licensed stuffed animals based on popular characters that appear in movies, TV shows and other pop culture.
Build-A-Bear recently announced a new product based on a character in a hit television series that created instant buzz and around 240,000 fans signed up to receive email notifications about upcoming release dates. Additionally, with all physical Build-A-Bear stores temporarily closed, demand for the new product was completely routed online. That meant additional strain on their website infrastructure.


"We offered the first release of the new character without a waiting room. It was pretty overwhelming ... I could have 10 times the capacity on the website, but I'm still going to have trouble if 100,000 people are trying to check out at the same time."
Art Huggard, Ecommerce Director, Build-A-Bear Workshop


Solution
Following their initial launch which sold out in hours, Build-A-Bear reached out to Queue-it for support with subsequent releases. Build-A-Bear decided to implement the pre-queue feature to safeguard their site and manage pre-sale build-up. The company found that the waiting room was easy to set up and integrate with their Salesforce ecommerce platform. Working closely with the Queue-it team to create tailored emails and a customized waiting room to reflect the Build-A-Bear brand, the company was quickly ready for their next launch. When sales started, visitors were assigned a randomized place in line. Shoppers who arrived after releases started got a first-come, first-served place in line.


"From the time we decided to use Queue-it, it was less than 2 weeks until we ran our first event. The Queue-it team was great, getting emails customized and our pre-queue, queue, and post-queue set up with Build-A-Bear branding."
Art Huggard, Ecommerce Director, Build-A-Bear Workshop

Results
Using Queue-it to support subsequent releases of the highly popular product proved to be a successful strategy for Build-A-Bear. For one of the releases, the company had over 90,000 people waiting for a chance to get the popular furry friend. And with Queue-it's support, Build-A-Bear was able to set a record for the highest demand-day in their ecommerce history. Throughout the sale event days, Build-A-Bear used the communication pane to ensure shoppers were kept informed about the progress of the sale. Not only did the waiting room support the Build-A-Bear site and create a fair and transparent user experience, it also prevented bots from snatching products from real fans.
The high demand for this character helped launch a solid partnership between Build-A-Bear and Queue-it, and Build-A-Bear is already looking at other opportunities to leverage the technology to support additional promotions and product offerings. Both organizations are committed to ensuring online fairness for upcoming releases and sales.


"We needed Queue-it for this fan favorite ... and what Queue-it allowed us to do was sell and ship record-setting levels in multiple 3-hour events, which is important for any company when most of its physical stores are shut down."
Art Huggard, Ecommerce Director, Build-A-Bear Workshop

About Build-A-Bear Workshop 
Build-A-Bear is a global brand kids love and parents trust that seeks to add a little more heart to life. Build-A-Bear Workshop has over 500 locations worldwide where guests can create customizable furry friends, including corporately-managed stores in the United States, Canada, Europe, China and Puerto Rico, third party retail locations and franchise stores in Africa, Asia, Australia, Mexico, the Middle East and South America as well as through its ecommerce sites.