LeMieux's best Black Friday yet: "Queue-it saved our website"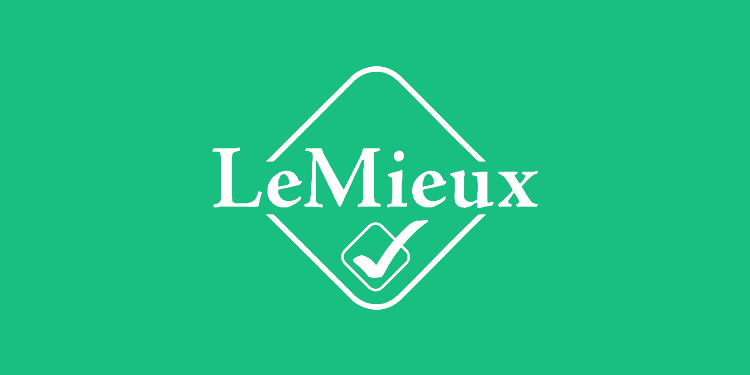 Founded in 2006 by Olympic event rider Robert Lemieux and his wife Lisa, LeMieux is one of the fastest growing British equestrian and lifestyle brands in Europe. After four years of Black Friday sales having a variety of technical issues and YoY sales nearly doubling in 2020, LeMieux knew their site needed extra support heading into the 2021 holiday season. Discover how LeMieux used Queue-it's virtual waiting room to tackle their website's growing pains and capture sales.
Challenge
Each Black Friday, LeMieux runs massive sales along with limited-release product launches. For their customers, these holiday sales are not only a chance to score discounts but also to get their favorite products in limited-edition colors and styles.
But as with so many growing ecommerce stores, LeMieux's rapid growth was putting strain on its website infrastructure, especially on big shopping days like Black Friday.
"I don't think there's been a Black Friday for four years where it has gone completely smoothly," said Jodie Bratchell, LeMieux's Ecommerce & Digital Platforms Administrator. "We were growing at such a rate and the technology we were using just wasn't able to keep up with the increasing demand."
LeMieux knew if they wanted to get through the 2021 holiday season without major traffic-related issues, something needed to change. Working with their web agency, they load tested their site to identify weaknesses when there was a surge in traffic to the site.


"We ran tests and realized how much traffic the website could take before it crashed, and that was quite a scary thought. We have grown rapidly to almost 300,000 Instagram followers, so it showed what would happen if they all rushed to our site. It made Queue-it a necessity. Priority number one ahead of Black Friday."
Paul Fowler, Ecommerce Manager, LeMieux

Solution
LeMieux reached out to Queue-it to discover options available to help. Working with a small team, LeMieux needed a solution that was easy to use and implement, and that could provide support before, during, and after their sales events. The Queue-it team set up a successful test launch, and LeMieux decided to implement a virtual waiting room for their holiday season sales.


"I was so impressed with how quickly we got things going. Running a test launch and turning around designs in a couple of weeks was really rapid, and it gave us that extra confidence … The level of support for us and our web agency was really strong. It's always been easy to get a hold of Queue-it. Both with technical support and advice, the team was on it right away."
Paul Fowler, Ecommerce Manager, Lemieux

Results
Using the virtual waiting room, LeMieux delivered a seamless experience to customers and had their first Black Friday in years where they had full control over their web traffic.  
"Queue-it definitely saved our website," said Ecommerce & Digital Platforms Administrator Jodie Bratchell. "If we didn't have it in place, the website would have crashed."
LeMieux not only maintained a fast and functional website, but created a shopping experience that highlighted their brand, and maintained their imagery, voice, and commitment to customers.
"We personalized the queue with our imagery, our fonts, our logo, everything. And we could write our own message at the top that was personal, friendly and informative," she said. "That personalization was a big benefit. The fact that the customers could enter the queue and immediately recognize it as our site."
LeMieux did, however, face an issue. On the morning of their Black Friday sale, they discovered there were some slowdowns related to bottlenecks on their site search and filter features. The load testing of the site had not simulated complete user behaviors, focusing more on volume of traffic.
"We believed previous problems were caused by volume of people using the site. But it's so important to understand how they interact with the site and therefore the amount of queries that go back to the servers," said Bratchell.
With Queue-it in place, they lowered the outflow of visitors from queue to website in real-time and were able to quickly resolve the issue. The rest of the day was a resounding success, with the limited-release products selling out, and customer complaints disappearing completely.

RELATED: Optimize Your Website with These 11 Expert Tips

On their next major Boxing Day sale, LeMieux had Queue-it in place again, and they had full confidence the sale would be a success.


"It really is a safety net. Especially over our Boxing Day sales where we weren't at the office, Queue-it just gave us peace of mind, that if anything happens or goes wrong, it's manageable. … The level of support was really strong. It felt like the team went out of their way to help us. Queue-it is definitely worth its weight in gold."
Jodie Bratchell, Ecommerce & Digital Platforms Administrator


About LeMieux
The LeMieux brand was founded in 2006 by Olympic event rider Robert Lemieux and his wife Lisa and has developed into one of the fastest growing British equestrian and lifestyle brands in Europe with distributors and retailers throughout Europe, Scandinavia, USA, Australia, Canada and New Zealand.