1 million in queue: How Ingresso.com delivers on massive demand for Rock in Rio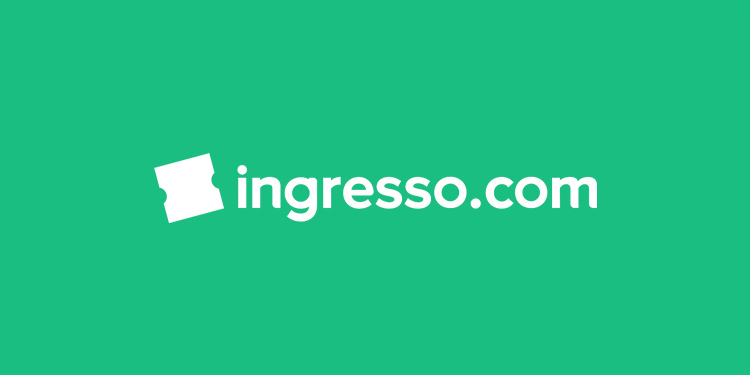 Held in the "City of Rock", Brazil's Rock in Rio is one of the largest music festivals in the world. Each year, ticketing organization Ingresso.com ensures hundreds of thousands of fans get their hands on Rock in Rio tickets. Discover how Ingresso.com used Queue-it to keep their ticket sales running smoothly with over a million fans trying to get tickets.
Musicians like Queen, Prince, Drake, and Beyoncé fill the Rock in Rio Hall of Fame. It's the biggest music festival in Brazil and one of the largest in the world.
But Rock in Rio is more than just a music festival. It's a city-wide experience filling Olympic arenas, multiple stages, and the streets of Rio with music and life. With the world's biggest musical acts, a Ferris wheel, a rollercoaster, and activities for the whole family, it's a moment of pride and joy for the whole city.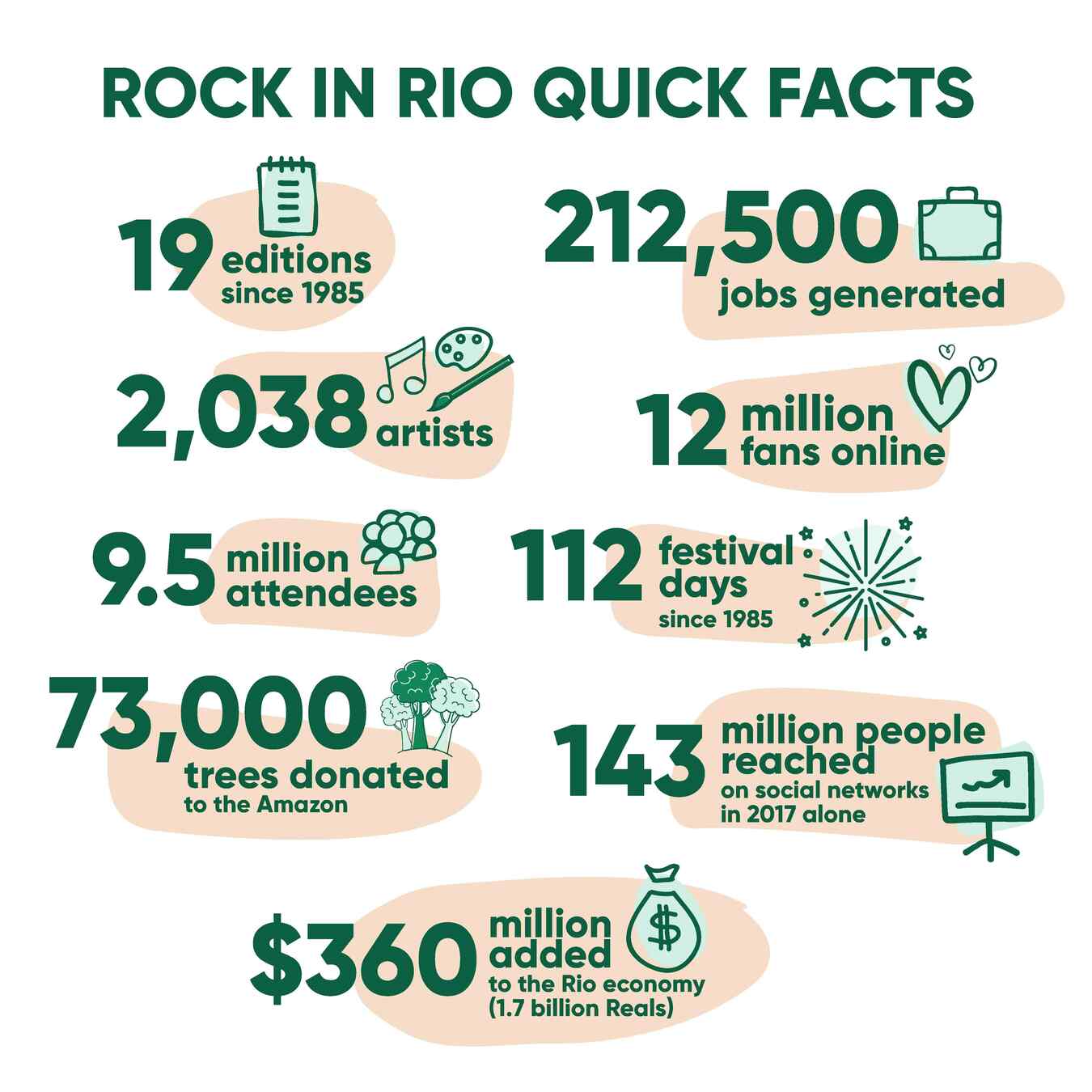 "This event has a lot of history in Brazil. It's known across the entire country and has been running since 1985. Everyone who buys a ticket knows the significance of Rock in Rio and what it stands for, especially in a country like Brazil. The experience makes people feel like they're in a place without the issues we face here. It's a world-class, premium event the whole of Rio is proud of."
That's Roberto Jose, Head of Technology at Ingresso.com, the company responsible for delivering hundreds of thousands of Rock in Rio tickets to eager fans each year.
As Rock in Rio's trusted ticketing partner, Ingresso.com plays a key role in ensuring the premium experience and innovation of Rock in Rio is reflected in the ticketing process. We sat down with Roberto Jose to discover how Ingresso.com successfully delivers tickets for such a large and important event, and the role Queue-it plays in that process.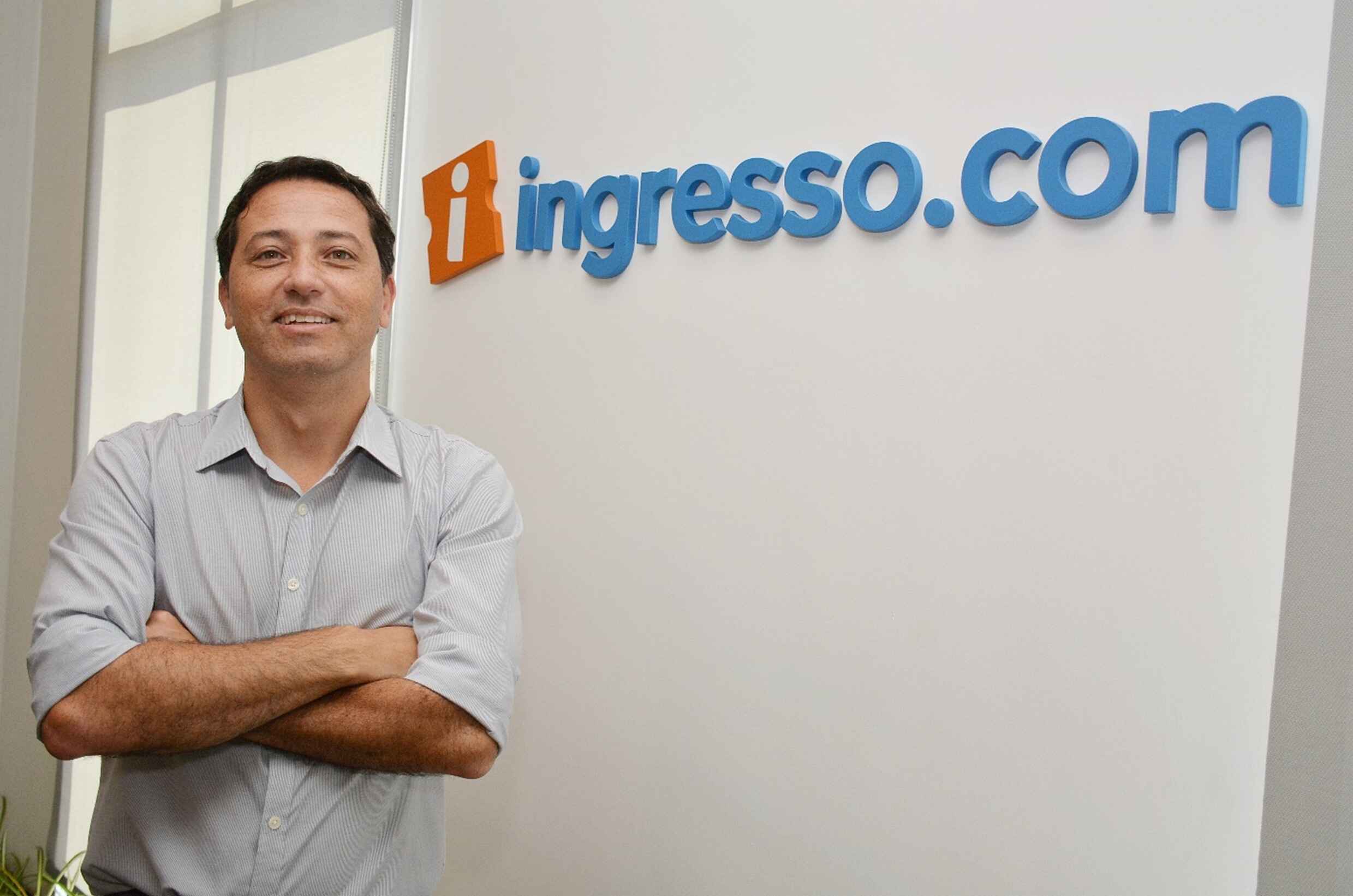 Growing & innovating the Rock in Rio ticketing experience
Both Ingresso.com and Rock in Rio are forward-thinking organizations always looking for new ways to innovate and grow. As partners, they push each other to constantly improve the customer experience and promote their core values. Roberto Jose told us:   
"Rock in Rio is very engaged with social initiatives and the environment. Over the last two editions they've let visitors donate to the Amazon rainforest while buying tickets, leading to 73,000 trees being planted. These kinds of initiatives make them a perfect client for us at Ingresso.com because they encourage us to mix technological innovation with a bigger purpose."
These innovations inspire Ingresso.com, and each year Jose and the team pursue new ways to contribute to the festival through going above and beyond just selling tickets.
"For this edition of Rock in Rio, Ingresso.com will provide an innovative experience to access the festival. For the first time for a Brazilian music event, there'll be digital ticketing with NFC technology integrated into festivalgoers' Google and Apple Wallet, creating a unique and personalized ticket issuing service."
Massive traffic peaks threaten the customer experience
A crucial part of delivering a superior ticketing experience, Roberto Jose says, is having a reliable and robust service. And while Ingresso.com is Rock in Rio's trusted partner for ticket delivery, an onsale this big poses risks to even the best ticketing sites with cloud-based infrastructure and autoscaling.
With customers counting down the days and media outlets talking about the festival, the general release of tickets was the moment to capitalize on Rock in Rio's success. But unexpected downtime threatened this:
"In the past, our ticketing platform has been impacted by third-party payment processing. This led to a delay in ticket sales that affected the sense of urgency that was built up around the onsale."
Controlling the online traffic bull with Queue-it
After trying several solutions and still facing issues on their biggest days, a member of the Ingresso.com team reached out to Queue-it in 2016.
Queue-it's virtual waiting room solution is designed to improve the customer experience by managing sudden traffic peaks like those Ingresso.com were facing. The waiting room was quickly integrated for Rock in Rio's ticket sales, giving Ingresso.com full control over the rollercoaster-like traffic.

"Rather than having that line keep climbing and crashing down, Queue-it let us put it firmly in the middle, so we could sell smoothly and reliably. We're able to sell much more tickets this way than when we're dealing with huge spikes and falls."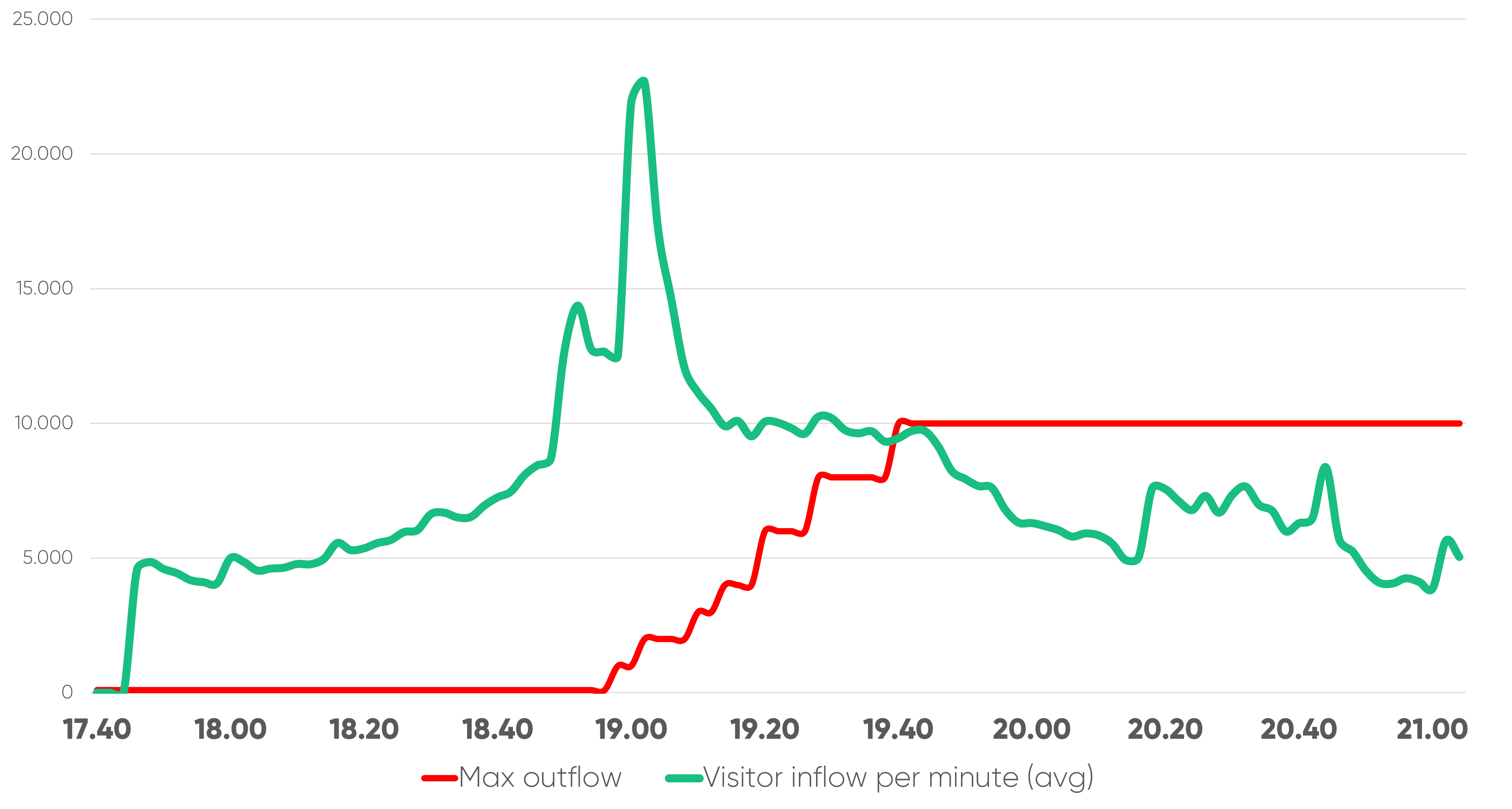 But the virtual waiting room didn't just help with ticket sales, says Roberto Jose. It gave Ingresso.com's team tranquility and peace of mind. He compared online traffic to a bull, saying Queue-it was their safeguard against its unpredictable and intimidating charge:
"When you're in a bull pen, you need something to manage and control the bull. It's unpredictable and can come rushing at you at any time. Queue-it lets us control the bull that is sudden traffic peaks. It's not just about selling a lot of tickets—it's about having more control and safety in what we do."
Rock in Rio's 2022 triumphant return
While Rock in Rio was hit hard by COVID-19 restrictions in 2020 and 2021, it's back in 2022. With a two-year break and stars like Iron Maiden, Post Malone, Justin Bieber, Guns N' Roses, and Coldplay taking the stage, Rock in Rio 2022 will be bigger than ever. And six years after initial contact with Queue-it, Ingresso.com continues to use the virtual waiting room solution in their frontend.
When we sat down with Jose, Ingresso.com had just run their first pre-sale for Rock in Rio 2022. He told us:
"It's easy to understand when we nailed it or when we faced troubles just by looking at people in the company's faces. And this event went really smooth. From customer service to the fraud team to the technical team, 100% of us were happy. This is how I like to assess the success of an event. And just by looking around and talking to people, it was obviously a huge success."
Roberto Jose, Head of Technology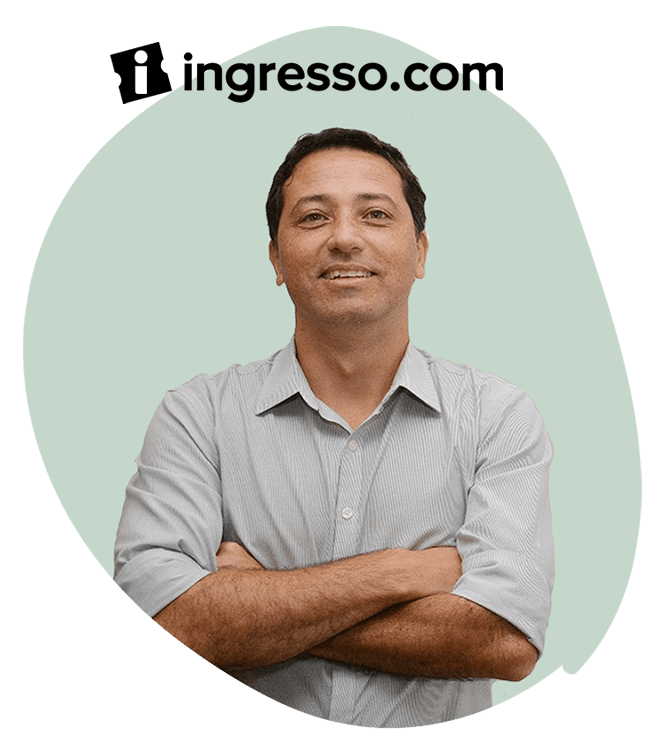 A week after we spoke with Jose, Rock in Rio's general release saw over a million people in Queue-it's waiting room for the hugely popular tickets.
With the waiting room in place, Ingresso.com delivered on the massive Rock in Rio hype. The website stayed online, customers got their tickets, and all the days except one quickly sold out.


Traffic peaks enter the movie business
Ingresso.com first came to Queue-it to handle the massive traffic peaks caused by Rock in Rio. But in late 2021, when Marvel released Spiderman: No Way Home, Ingresso.com's cinema ticketing site faced unprecedented traffic.
Ingresso.com had spent years using Queue-it for Rock in Rio, but never faced demand like that for cinema tickets before. In the new era of mega-Marvel blockbusters, Roberto Jose realized their cinema ticketing platform needed protection against sudden traffic spikes.
Thankfully, after their experience working with Queue-it for Rock in Rio, Roberto Jose knew the solution to wasn't far from hand. Ingresso.com is already working with Queue-it for movies pre-sales. Jose told us:
"For us, using Queue-it isn't a matter of selling more or less—it's about staying online for customers and having more safety and control."